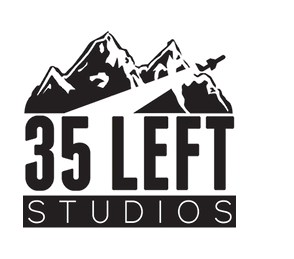 35 Left Studios was created to provide quality, affordable television and film sound stages and production services to the Rocky Mountain region.
35 Left Studios staff brings decades of experience and involvement in the industry to its clients. We offer pricing tailored to the client's needs. We have anything from "just the studio space", to a multi-camera production, Media Tours (VNR), talking head interviews, and transmission.
Available are in-house sets! Use them as-is or paint and dress them to suit your needs. Have your own unique look at a fraction of the cost of building new.
35 Left Studios is here to help you capture your ideas!
35 Left Studios @ Stapleton - 8269 E. 23rd. Ave. Suite 131 - Denver, CO 80238
(303) 719-2000 - info@35LeftStudios.com
Copyright 2018 35 Left Studios